Weatherford Public Library Gardens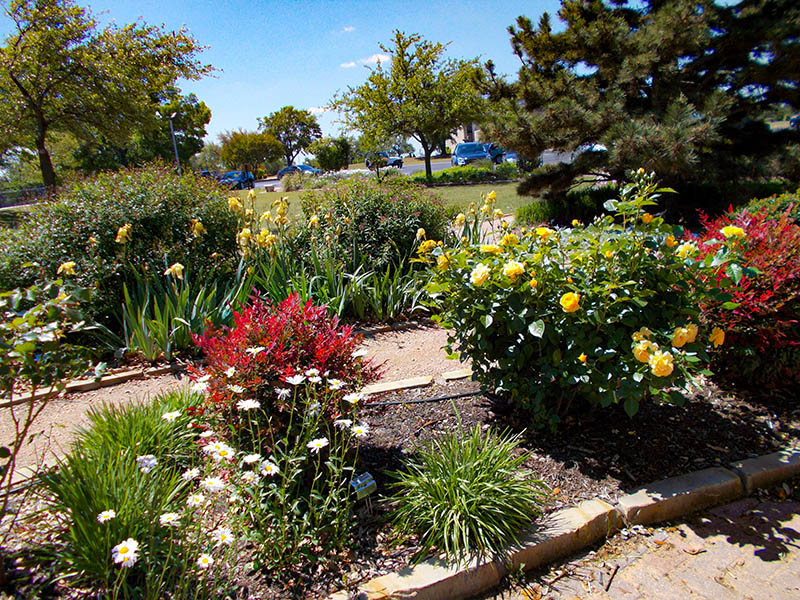 Weatherford Public Library Gardens are located at 1014 Charles Street, Weatherford.
In late 2005, Dale Fleeger, who was then Director of Library Services, and Judy Schmidt, then PCMGA President, developed an idea for beds at the library.
Interested Master Gardeners met and developed a plan to construct beds to contain plants identified with literary references. The three Phase plan was accepted as a project by the PCMGA board in March of 2006. The City of Weatherford Parks and Recreation Department would construct the beds per the approved PCMGA plan to be planted and maintained by PCMGA members.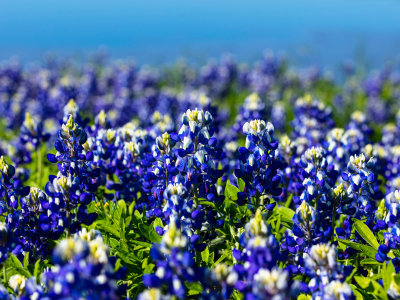 The Bluebonnet Bee Quilt Club, who had met at the library on a regular basis, agreed to auction a quilt and donate the proceeds to the beds to help with the cost of plants.
The plan called for stone edged raised beds with a drip system for each bed and decomposed granite walkways. Construction for the first 5 beds in Phase I was completed in October 2006 and the plants were installed. The beds, in keeping with the literary theme, were named: Shakespeare, Texas, Quilt, Herb and Children's. Plants were labeled with common names, botanic names and a literary reference.
A dedication ceremony was held on May 26, 2007.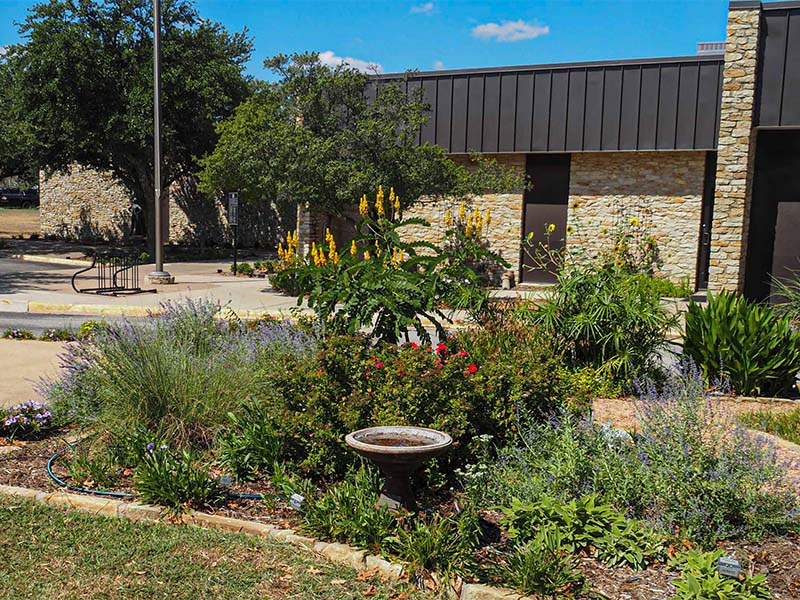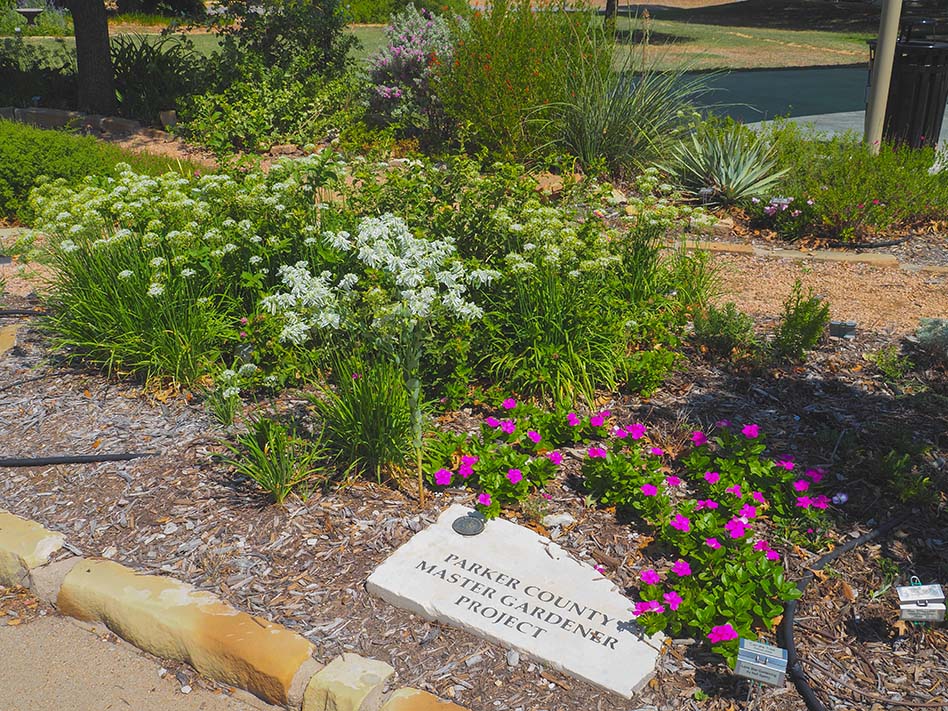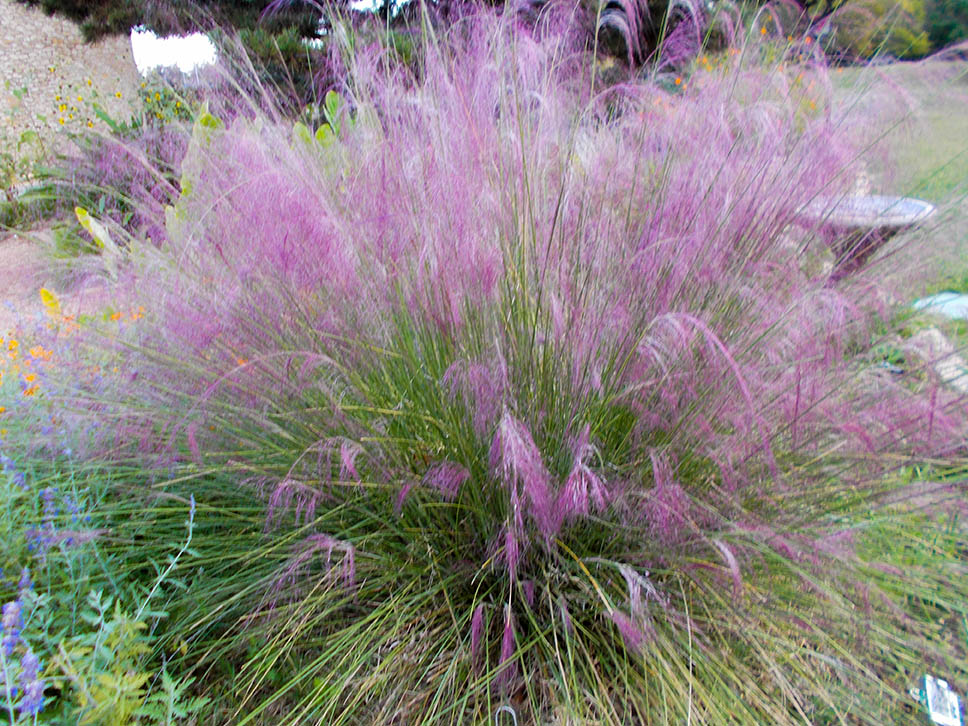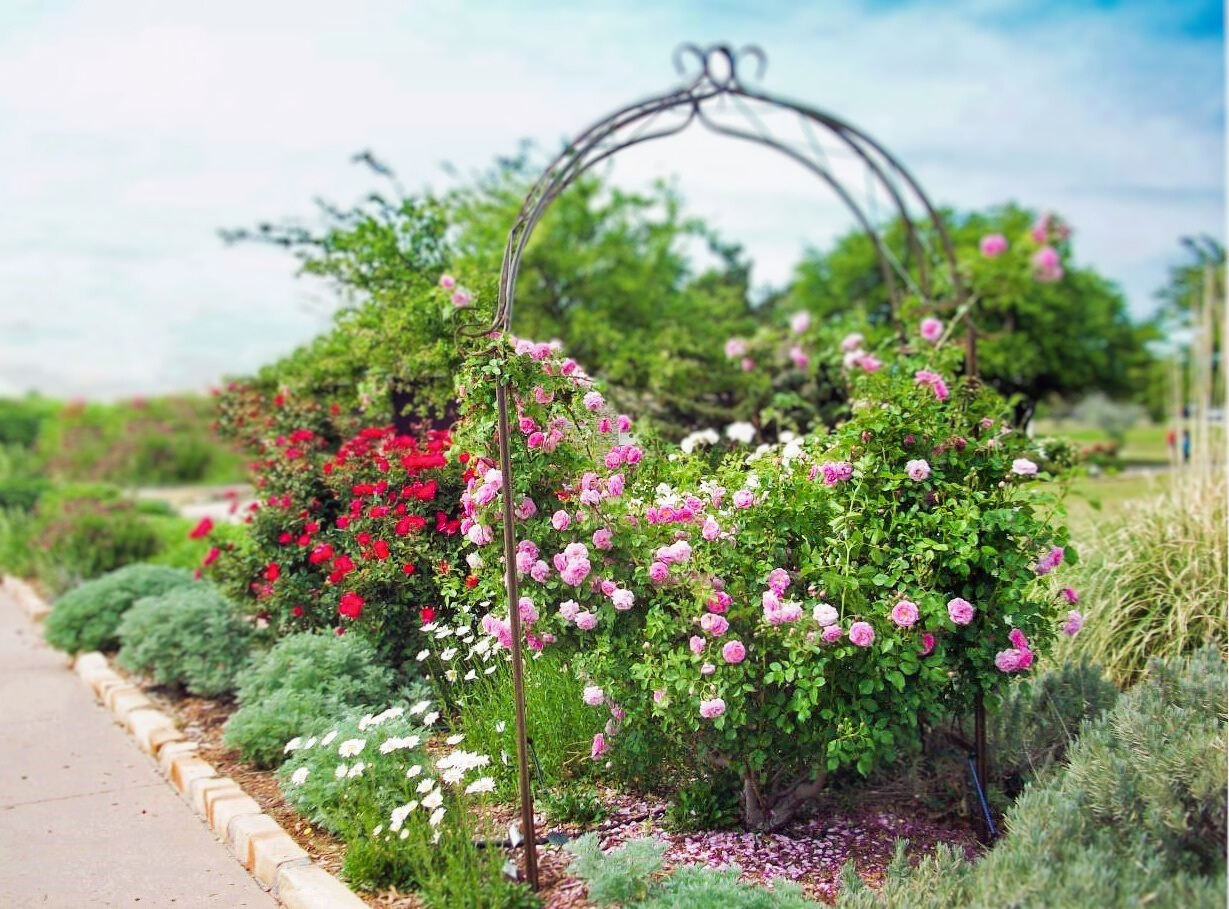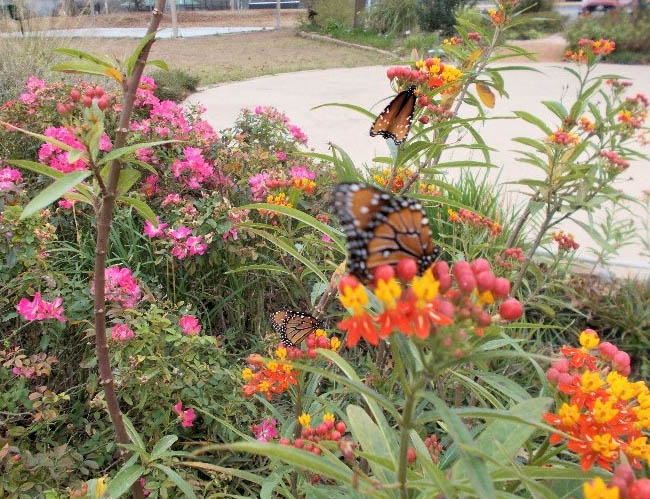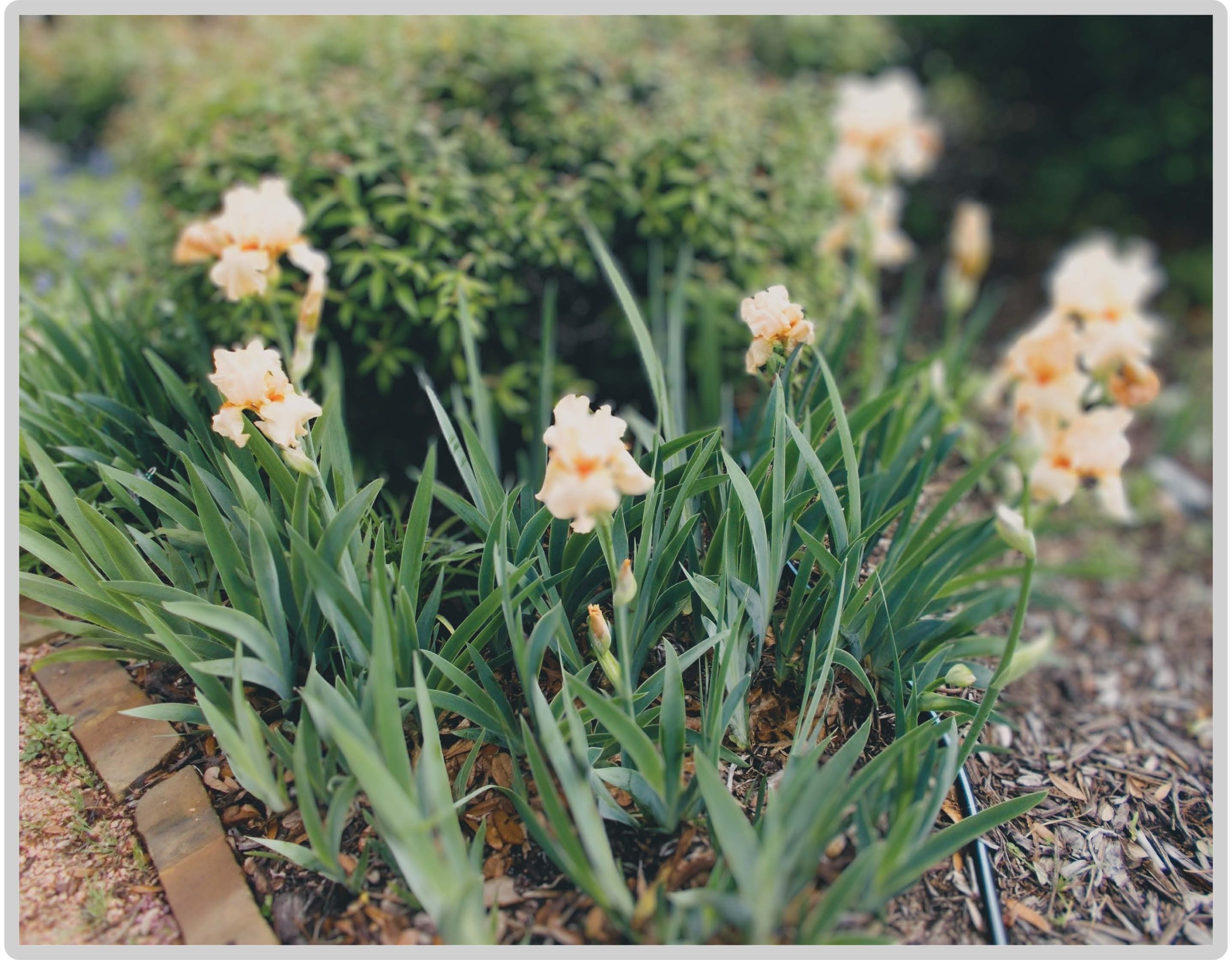 Phase II is a circular cement performance area in between Phases I and III. Phase III was completed and planted in 2010. Bed names for Phase III were Biography, Heirloom, Mystery, Fiction and Memorial. Several of the blooming plants in the Library beds attract bees and butterflies, and because of the many milkweed plants there, the Library gardens have been designated as a Monarch Waystation. Two PCMGA Master Gardeners who spent many hours working in the gardens before their passing have memorial benches dedicated to them.
 In addition to the literary beds, PCMGA developed a plan for remodeling the staff entrance area to the building.  Since "Kangaroos" or "Roos" is the mascot for Weatherford Independent School System, this garden became the Roo Garden using the Roo Blue theme for plants and accents.