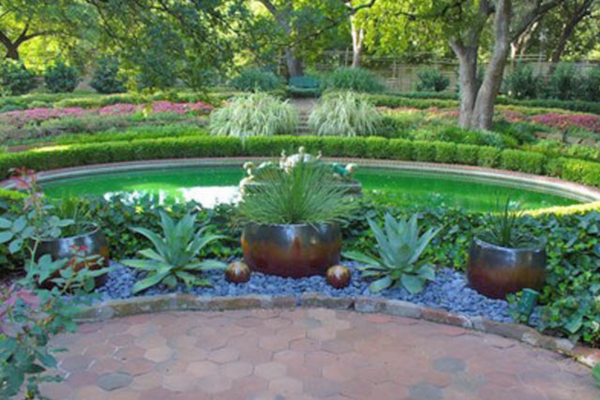 Chandor Gardens is a hidden treasure nestled away in one of the oldest neighborhoods in Weatherford.
This 3.5-acre garden designed and built by Douglas Chandor for his home with Ina Kutman Chandor on her parent's cow pasture was once known chandor gardens fountainas White Shadow.
He was from England so you will find many English features in the Garden alongside a heavy Chinese influence.
Notably, the property is listed in the National Register in the area of Art, as the home and studio of Mr. Chandor whose portraits are featured prominently in collections around the world, and as a work of art itself. The estate is also listed in the areas of Architecture and 
Landscape Architecture for its excellence in architectural design by Joseph Pelich and for the quality of its formal garden setting designed by Chandor.
At Chandor, you will find a forty-foot waterfall, a bowling green, and ponds you can walk across. The home also has a unique design and is surrounded by the gardens. It is a pleasure strolling in this beautiful garden filled with color and unique specimens.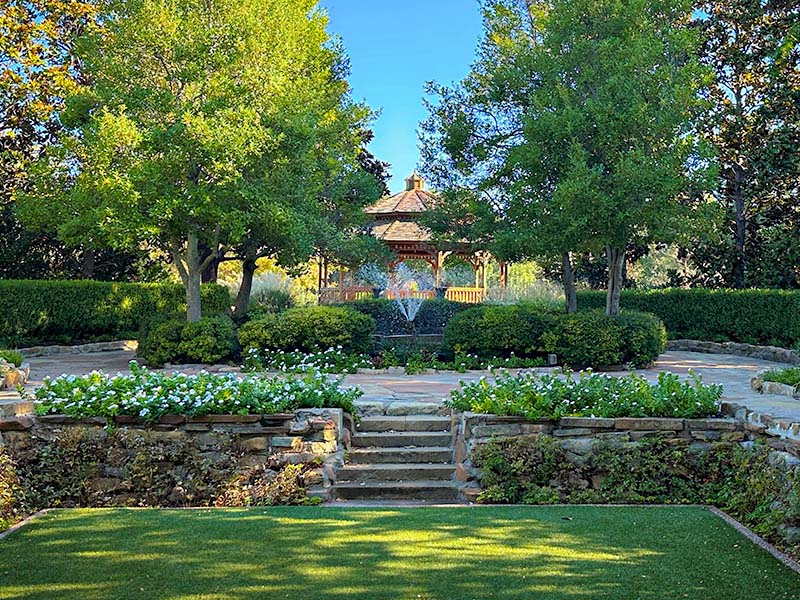 Chandor Gardens is now owned by the City of Weatherford. The Parker County Master Gardeners work two days each month with the garden's horticulturist, Steven Chamblee. Mr. Chamblee shares his vast horticultural knowledge with Master Gardeners working "hands on" with us in the gardens and giving professional presentations. He is an invaluable resource and provides us with continuing educational opportunities.
Parker County Master Gardeners designed and maintain two unique areas at Chandor. We planted a butterfly garden and had it registered as an official Monarch Waystation. We also have a Memorial Garden, an area to honor deceased Master Gardeners who volunteered in Parker County.