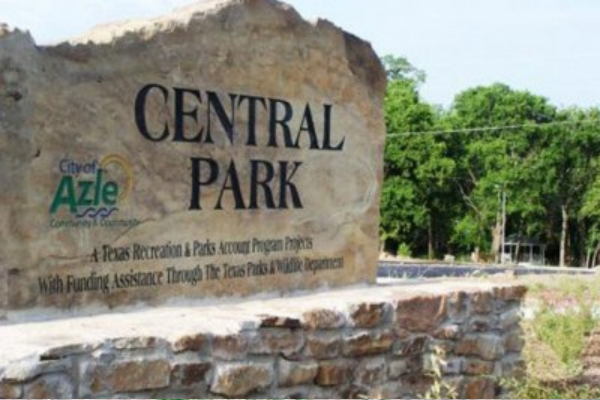 Azle Central Park is located at 263 West Main Street. Next to the Azle Public Library.
The Parker County Master Gardener Association has landscaped several areas in Azle's Central Park located on 28-acres on Main Street in Azle.The group designed the landscaping at the park's entrance, next door to the Masonic Lodge as well as around the gazebo.
The ribbon was cut and Central Park officially opened on Monday, July 14, 2008. This was truly a community effort; with help from volunteers, local businesses, donations from Azle citizens, Parker County Master Gardeners and city staff all working together to make this dream a reality. The Texas Parks & Wildlife provided the grant that helped build this park.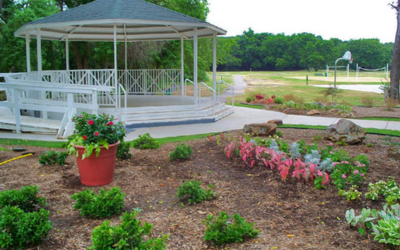 In addition to the gazebo and entrance landscaping, the role of PCMGA members is to educate the public on good horticultural practices.
The park is located at 263 W Main St, next to the new Azle Memorial Library. The park is open from 7:00 am with varying evening hours.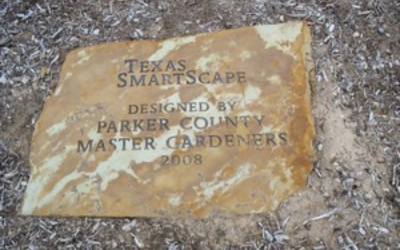 Features include skate park, volleyball courts, basketball court, gazebo, pavilion, picnic tables, amphitheatre, exercise stations, Smartscape garden, one mile walking trail and other outdoor activities. All are handicap accessible. For more information, please contact the Parks Department at 817.444.7127.